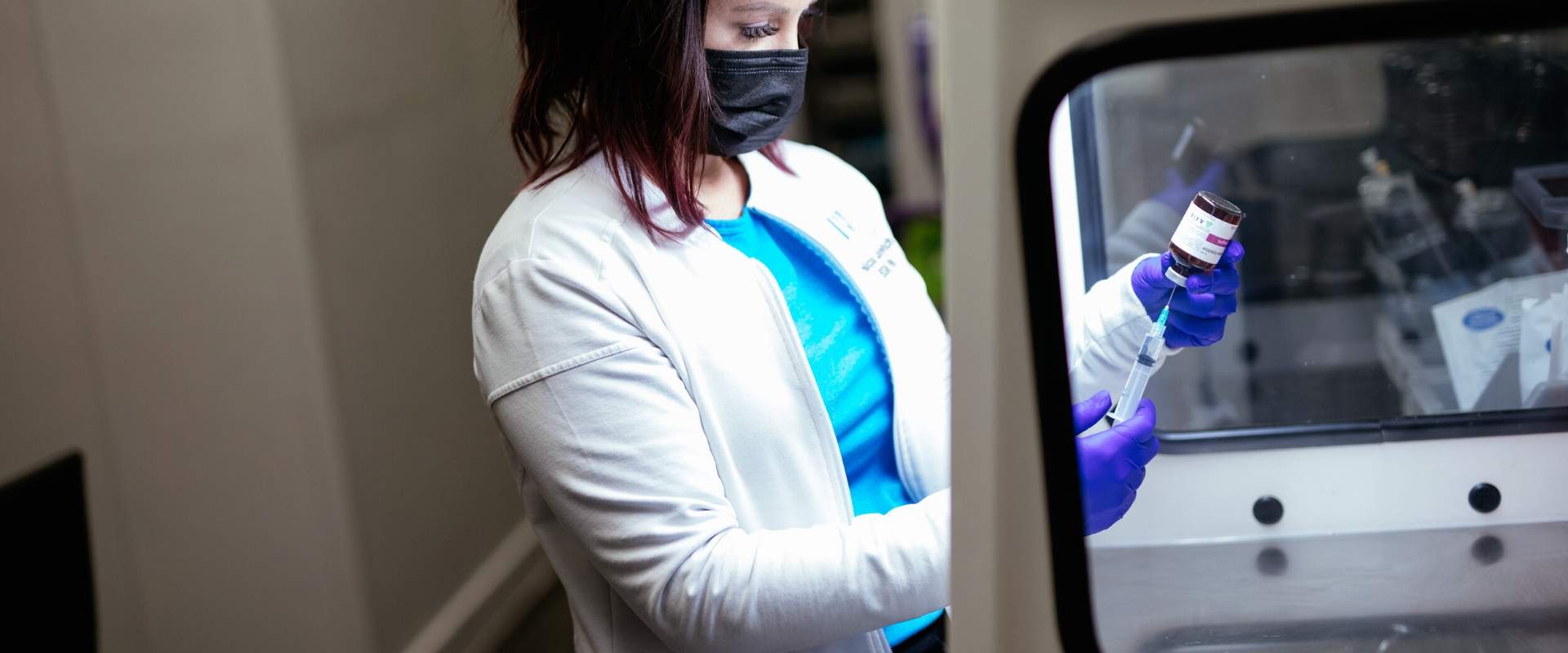 Additional Therapies at Kirby
Injections
Botox
$12/UNIT
Ask us about multi-person and botox party pricing. Botox discounts for all who are members at LIVE Hydration Spa.
Consider botox for these conditions:
Glabellar area of frown lines, located between the eyes
Crow's feet, located in lateral areas of the eyes
Forehead wrinkles
Are you a booster member? Your injections can be saved and cashed in for your quarterly botox fix.
Vitamin B12
$30/INJECTION OR 5 INJECTIONS FOR $120
Buy 4 Get 5th Free
Vitamin B12 supplements are typically derived from two sources: cyanocobalamin (synthetic or not found in nature) or methylcobalamin.
Consider this injection for these conditions or to boost your mood and mental clarity:
Vitamin B12 deficiency
Fatigue
Dizziness
Weakness
Decreased immune system
Low metabolism
Vitamin D
$35/INJECTION OR 5 INJECTIONS FOR $140
Buy 4 Get 5th Free
Who is at the most risk for Vitamin D deficiency? Those with darker skin pigmentation as it will reduce the body's ability to absorb rays from the sun, those who work nights, or are homebound.
Consider this injection for these conditions or to boost your overall health:
Vitamin D deficiency (long-term deficiency may result in cardiovascular conditions, infections, and neurological diseases)
Fatigue
Osteopenia promotes healthy bones
Immune function
Muscle twitching
Gastric procedures and conditions making it difficult to absorb nutrients
Not sure if you are deficient? We do lab work!
Lipolean
$40/INJECTION OR 5 INJECTIONS FOR $160
Buy 4 Get 5th Free
Whether you're looking for an energy boost or struggling to meet your weight loss goal, Lipolean, a combo injection that is filled with carnitine, minerals, and vitamins, has been a LIVE favorite over the years. This injection, when used with a clean diet and exercise, has been shown to help our clients reach the next level in their wellness journey.
Lipolean injections can help you with:
Energy
Fat burning
Metabolism
Managing stress
Combating mental/physical fatigue
We use Lipolean in our weight loss programs. Service may vary by location.
Ionic Detoxification Foot Bath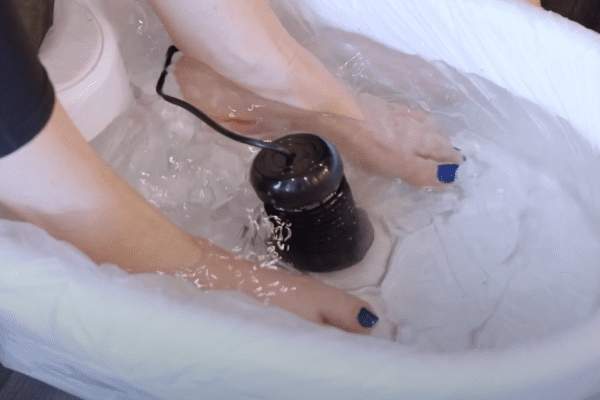 NON-MEMBER SOLO PRICING: $40
10-WEEK CHALLENGE: 20 FOOT BATHS IN 10 WEEKS TO RESET. $280
Helps remove toxins, free radicals, and body waste products that can cause health problems. Imagine never getting an oil change for your car and expecting it to run for 90 years. Everyone is exposed to free radicals that break down our cell walls and cause destruction. Our bodies are amazing and can compensate with antioxidants. When diet isn't on point and our lifestyle gets hectic, we may need extra help detoxing.
Consider this treatment if your goal is to:
Improve body alkalinity
Increase peripheral circulation
Improve sleep
Increase oxygen in the body
Oxygen Bar
$1/MINUTE
Great add-on for clients with a migraine! Peppermint Relax is a LIVE favorite oxygen therapy that pairs well with all IV treatments.
Varieties Available
Revitalizing (bayberry) – restoring, refreshing, vitalizing
Chillin' (Eucalyptus) – purifying, energizing
Peppermint – vitalizing, refreshing, cooling
Relax (juniper berry) – nurturing, refreshing, restoring
Benefits
Heightens concentration
Improves memory
Raises alertness
Helps lessen the effects of headaches, migraines, and hangovers
Decreases recovery time after physical exertion
Pairs well with our Athletic, Migraine, or Pizazz packages
Biote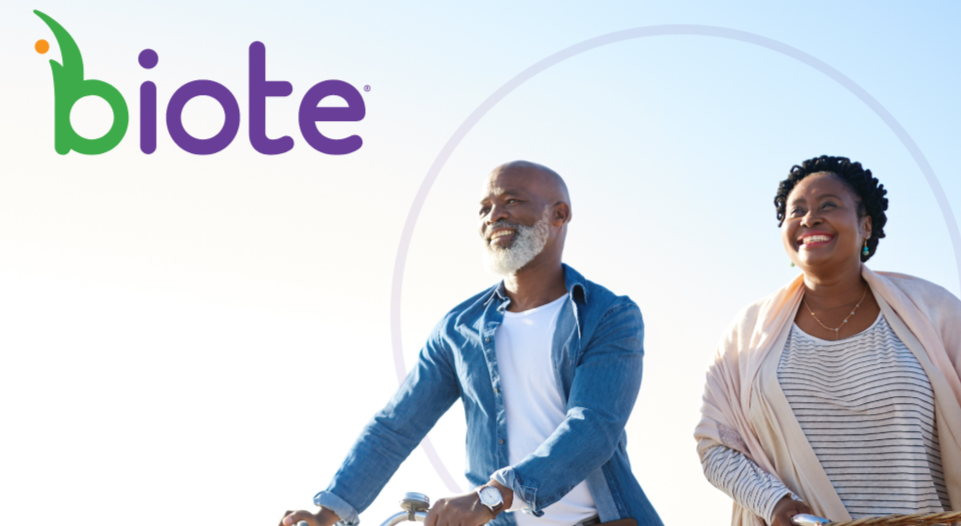 LIVE Hydration Spa Kirby is a Biote Certified Provider in Houston, Texas. Biote is the nation's largest hormone optimization training company – the Biote Method of bioidentical hormone replacement therapy has been trusted by hundreds of thousands of patients over more than a decade.
Biote has translated more than 80 years of scientific insight into the foundation of the Biote Method, which identifies and aims to help with the earliest signs of aging.
Varieties Available
Bioidentical hormone pellets
Creams
Injections
Frequently Asked Questions about Biote
What is Bioidentical Hormone Replacement Therapy?
As we age, our bodies naturally start to reduce the amount of hormones like testosterone and estrogen they produce. Hormones such as these are incredibly important to how many areas of your body function – such as your brain, heart, bones, reproductive organs, and more. When these hormones are out of balance, people can experience a number of different symptoms.
Why is Hormone Balance important?
Most women see a significant drop in estrogen and testosterone during menopause, while many men may experience a similar phenomenon relating to testosterone, known as andropause or more commonly as Low T (low testosterone).
Hormonal imbalances occur when there is too much or too little of a hormone in the bloodstream. Hormones are important for regulating most major bodily processes. Because of their essential role in the body, even the smallest hormonal imbalance can cause side effects throughout the body.
What are some symptoms of hormone imbalance?
Hormone Imbalance Symptoms for Women*:
Fatigue
Night sweats
Hot flashes or flushes
Decreased sex drive
Weight gain
Trouble sleeping
Irritability
Anxiousness
Mood swings
Brain fog
Low mood
Decreased bone mass
Discomfort during intercourse
Hormone Imbalance Symptoms for Men*:
Low sex drive
Fatigue
Loss of muscle mass
Increased body fat (especially in the waist area)
Mood changes
Irritability
Elevated blood sugar
Feelings of stress or anxiety
High cholesterol
*These statements have not been evaluated by the Food and Drug Administration. 
Normatec Boots
PRICING
30 minutes (member) – $30
30 minutes (non-member) – $45
45 minutes (member) – $40
45 minutes (non-member) – $60
Want to become a member? Check out our membership plans.
INCLUDED WITH PERFORMANCE ELITE IV TREATMENT
Normatec is the next evolution of the iconic Normatec series, using dynamic air compression to advance your wellness, recover faster, improve your training, and maximize your performance. Normatec's patented precision pulse technology helps to increase circulation, revive muscles, and reduce swelling and has long been the choice of elite athletes and consumers throughout the globe.
Conquer sore muscles
Normatec is like the best massage of your life. It's proven to help with lymphatic drainage, and decrease pain and soreness
Give your body a boost
Normatec's compression therapy increases circulation and helps you maintain your full range of motion, leaving you fresh and limber.
Great For:
Leg cramps
Pregnancy leg swelling
Post or pre-exercise
Lymphatic drainage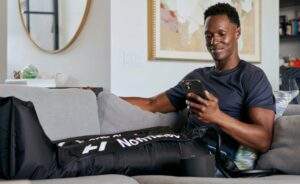 Slim Down
(Weight Loss Packages)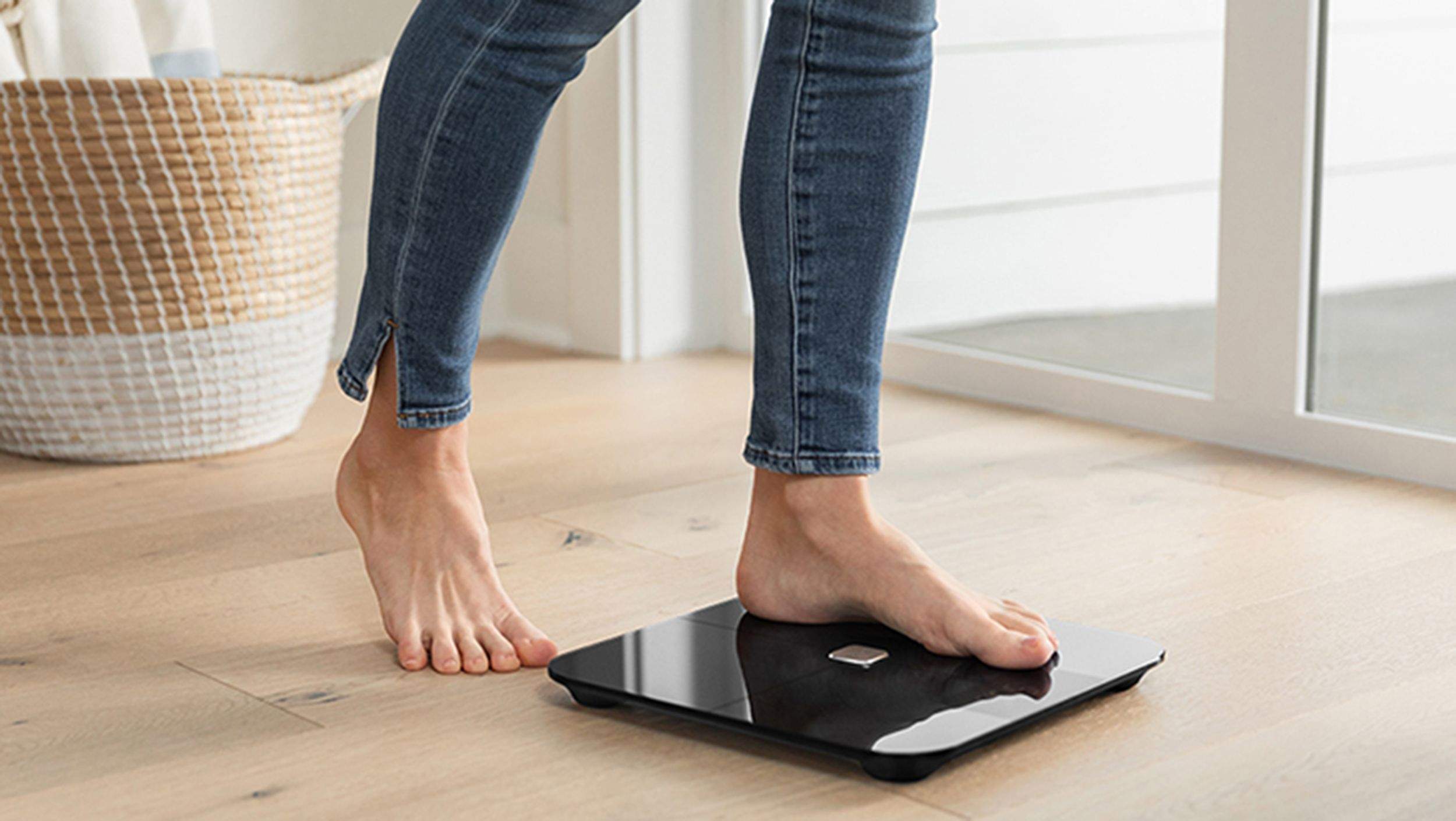 Weight Loss Kick Start
Many packages are tailored to your lifestyle and goals.
The 12-week program includes:
Consultation
12 Lipolean injections
12 B12 injections
Semaglutide
Losing weight through a traditional diet and exercise can be difficult, and results take time to see. Semaglutide treatment provides an average additional 15 to 20 percent reduction in body weight in comparison to the minimal reduction in body weight when using a traditional diet and exercise alone. Semaglutide is an injectable drug that mimics the function of the glucagon-like peptide-1 (GLP-1) hormone, which regulates appetite within the brain. The process suppresses appetite and results in other benefits, such as reduced blood sugar by limiting sugar production in the liver, as well as increased anti-inflammation and cardiovascular health. As a result, individuals tend to eat less since it staggers the release of glucose from digested food, which drives a more robust weight loss.
The addition of B12 and LipoLean (Lipo C) to our program allows your body to maintain energy levels and boost metabolism throughout the week. The program is to be used with diet and exercise to obtain the best results.
The 12-week program includes:
12 week program ($1,000)
1 weekly visit (with 3 injections)
Semaglutide
Lipolean injection
B12 injection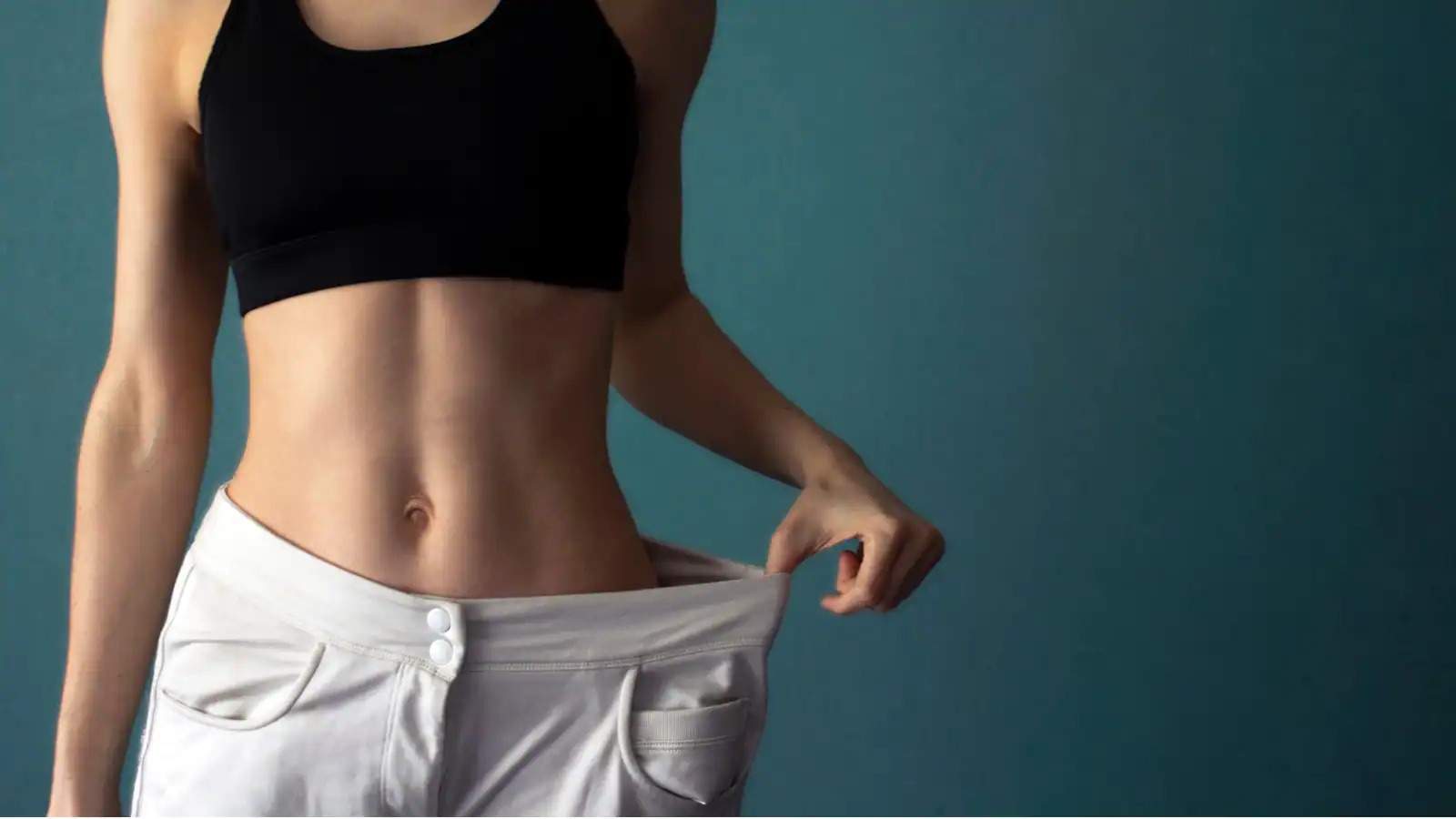 Lab Draws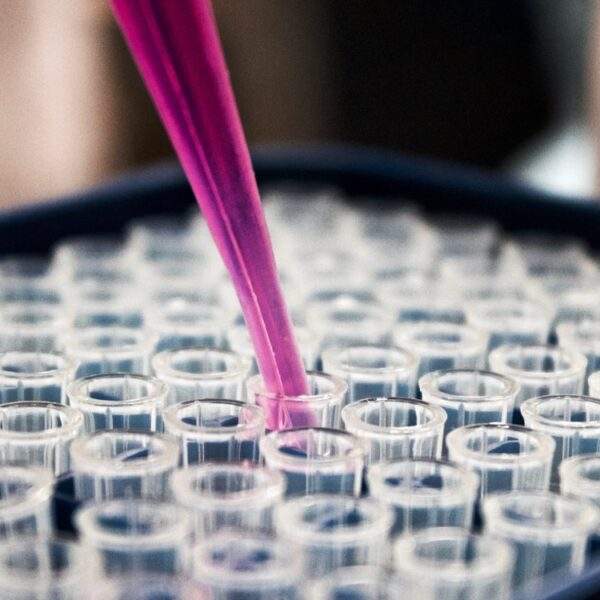 Have you ever wondered what your hormone levels are? Have you been told you're too young to test that? Look no more! We have providers who will test alternate and common panels to help you make the lifestyle changes you need to have an enhanced quality of life. Our providers believe it is important to know levels when you feel healthy to have a better baseline to compare labs completed when you're ill. Check out all the labs we can order for you.
Call today! Some testing can be done in the comfort of your own home, with no office visit required.
Inflammation Panel: $1050
Environmental Toxins: $330
Organic Acids: $340
Heavy Metals: $190
Mycotoxins: $450
Neurotransmitter: $350
Saliva & Adrenal: $150
No office visit is required. The test is sent directly to your home. Call today to order your at-home kit!
Ozone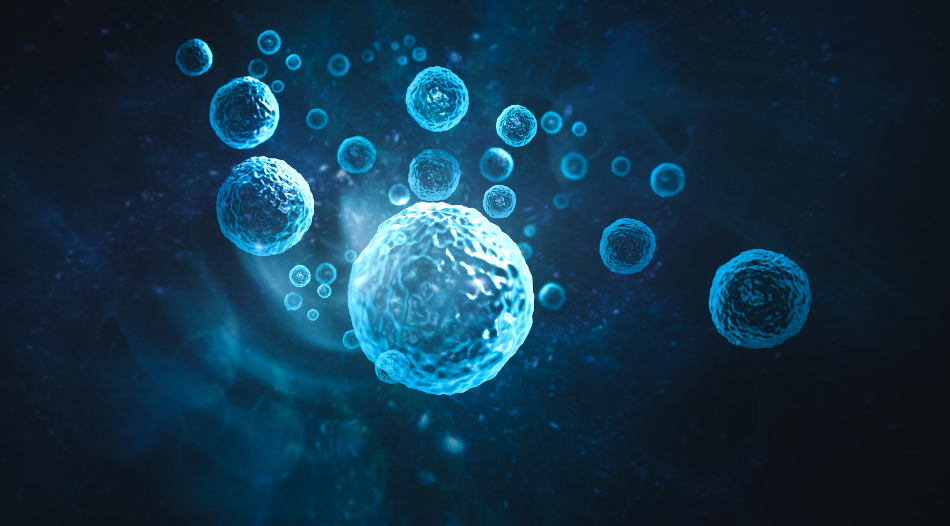 Ozone therapy, an innovative treatment method, is gaining popularity for its versatile benefits in promoting health and wellness. This therapy involves the controlled use of ozone, a natural gas, to stimulate the body's natural healing processes.
Strengthening the immune system
Disinfecting and promoting the healing of wounds
Managing circulatory disorders
Alleviating pain in various conditions, including joint problems and back pain
Enhancing brain function and memory
Potentially reducing the risk of complications from diabetes
Ozone Therapy Services for Your Wellness Journey available at select locations
Frequently Asked Questions
What is Semaglutide?
Semaglutide (Brand name Ozempic) is an injectable medication which, when used in combination with diet and exercise, helps with blood sugar control in type 2 diabetics. Semaglutide belongs to a class of medications called glucagon-like peptide-1 (GLP-1) agonists, which mimic the hormone GLP-1 in your body to lower blood sugar levels after you've eaten a meal.
What is the hormone GLP-1?
Glucagon-like peptide 1 (GLP-1) is a hormone that causes huge effects on the regulation of blood sugar by stimulating glucose-dependent insulin secretion. Insulin is a hormone that promotes sugar uptake by the cells, stores sugar as glycogen, promotes the building of fat, and signals the body to build skeletal muscle. In addition, GLP-1 inhibits glucagon release (which slows down the release of sugar into the blood so that you burn more fat), slows down gastric emptying (makes you feel full), and lowers the desire for food intake (because you feel full).
Is Semaglutide a type of insulin?
No, Semaglutide is not a type of insulin or a substitute for insulin. Semaglutide does stimulate your pancreas to release insulin when glucose (sugar) is present. Because Semaglutide relies upon your body's own insulin to have this effect, Semaglutide isn't used when your pancreas can't make insulin, such as in patients in type 1 diabetes.
Is Semaglutide a stimulant?
No, Semaglutide is not a stimulant. While other weight loss medications, like phentermine, have stimulating effects that help curb your appetite, Semaglutide works differently (see above).
How does Semaglutide work for weight loss?
GLP-1 agonists like Semaglutide help to control your blood sugar, but people taking them also tend to lose weight. GLP-1, the key hormone involved, slows down how fast your stomach empties food (called gastric emptying). And in addition to causing your pancreas to release insulin, Semaglutide also blocks a hormone that causes your liver to release sugar (glucagon). Together, these functions can help you feel less hungry, causing you to eat less food and lose more weight.
Does Semaglutide curb your appetite?
Yes, it is believed that Semaglutide can help curb your appetite. In addition to slowing gastric emptying to make you feel full for longer, GLP-1 also plays a direct role in how your appetite is regulated.
How long does it take to lose weight on Semaglutide?
With Semaglutide, you will slowly work your way up to the target dose at which time you will see the most amount of weight loss. This was the case in the clinical trials, where participants had their dose adjusted until they reached 2.4 mg once weekly. In the phase 3 trial that measured outcomes at 20 weeks, most participants were able to reach the full dose and also lost weight as their dose was increased. They saw additional weight loss over the remaining 48 weeks at the full dose. It is important to keep in mind that weight loss can take time, and you'll see the best results when you are using your medication in combination with a healthy diet and exercise. Sometimes the medication may not work for you, or you may not be able to tolerate the full dose due to side effects.
How long should you take Semaglutide for weight loss?
Currently, Semaglutide is only FDA-approved to help with blood sugar control in type 2 diabetes and to lower the risk of major cardiovascular events (like heart attack and stroke) in people with both type 2 diabetes and heart disease. If you are taking Semaglutide for either of these reasons, you'll take it as directed by your healthcare provider since you are using it to manage a chronic condition. But if you do not have type 2 diabetes and are looking to try Semaglutide to help you lose weight, we'll have a better idea of long-term safety once the FDA reviews data for this new indication. What we do know is that study participants received treatment for a period of 68 weeks (about 1.5 years) during each of the four trials conducted by the company.
Is Semaglutide safe?
Yes. Semaglutide is considered to be safe and effective when used as indicated. But safe doesn't mean that there aren't risks. Semaglutide also carries a boxed warning about thyroid C-cell tumors occurring in rodents (with unknown risk in humans), and Semaglutide shouldn't be used if you or your family have a history of certain thyroid cancers. Semaglutide should not be used in people with type-1 diabetes or a history of pancreatitis. Semaglutide should be used cautiously for people on other blood sugar lowering medications.
Are there any foods or medications you should avoid while on Semaglutide?
Here are a few things to keep in mind if you are on Semaglutide.
First, you'll want to limit how much alcohol you're drinking while taking Semaglutide, especially if you are diabetic. Alcohol can have an effect on your blood sugar, and there is a risk that it may drop too low in combination with Semaglutide, especially if you are drinking on an empty stomach. Alcohol can irritate your stomach, too. This might make you feel worse in combination with some of the GI side effects from the medication.
You'll also want to exercise caution if you are taking any oral medications. Since Semaglutide slows down gastric emptying, this can potentially impact the amount of oral medication your body is absorbing. And while trials haven't shown this to be significant with Semaglutide, you'll want to make sure your provider is aware of any other medications you are taking before starting Semaglutide.
What are the known side effects of Semaglutide?
Nausea
Vomiting
Diarrhea
Stomach pain
Constipation
Since the higher dose has not been FDA-approved, we don't have a list of known side effects yet. However, trial results suggest that they'll be similar to those above, with effects like nausea and diarrhea being the most common.
The Bottom Line
While no magic weight loss pill currently exists, available medications can help. But they should be used in combination with diet and exercise to get the most benefit and set you up for long-term results.
READY FOR YOUR IV THERAPY?
SCHEDULE AN APPOINTMENT ONLINE TODAY