ABOUT IV HYDRATION
---
Intravenous (IV) nutrition is much more than intravenous vitamins, minerals, amino acids and other nutrients. Our IV nutrition program has consistently been proven to be one of the most effective ways to improve your overall wellness. IV nutrition can be beneficial in preventing illness as well as improve symptoms of those suffering from pre-existing conditions.
The benefits of IV nutrition programs have been described as life changing. While all IV nutrition programs are individually tailored, the programs can be specifically designed for: boosting energy, hydration, immune system improvement, improving circulation, decreasing inflammation, and improving mental focus and concentration.
ADVANTAGES
Nutrients Delivered Directly to Cells
Vitamins, minerals, and other nutrients are quickly circulated and absorbed through IV therapy into your bloodstream. Administering nutrients through an IV allows nutrients to be immediately available for your body's use. Since the nutrients are placed directly into your blood, there's no waiting for the nutrients to pass through the digestive system and the liver, causing a more immediate response.
IV Therapy is a fantastic treatment to improve overall well-being and boost feelings of wellness, restoring the body's balance.
For those who are looking for that extra boost to their general health or love the idea of being proactive in preventing symptoms of numerous illnesses
IV therapy can help those who are suffering from the temporary symptoms of an imbalance of nutrients. Having an imbalance of electrolytes, vitamins, and/or amino acids can make a person feel less than their best self.
IV therapy can help relieve some of the unwanted symptoms of common colds, fatigue, and hangovers. Although those symptoms are temporary and can be relieved by oral nutrition and hydration, IV therapy will allow symptoms to be relieved quicker allowing you to get back to your routine.
Fewer side effects
When taking high doses of vitamins and minerals orally some people will suffer from cramps, nausea, and diarrhea. IV vitamin therapy bypasses the stomach and intestines, which means no upset stomach or intestinal problems. Through the bloodstream, you are able to tolerate larger doses with no significant side effects.
With any medical treatment, there comes some risk. We at LIVE hydration spa will make your safety our top priority. We will ensure you feel comfortable with your tailored IV treatment. Any side effects or risks will be identified at your free consultation where we will ask you a series of health history-related questions to do our best at providing you with the safest and most beneficial treatment.
Our goal is when you leave our spa you leave with all the education you need to make the experience one you will want to tell all your friends and family about.
At LIVE Hydration Spa, we understand that everyone wants to feel and look their best. However, sometimes we need an extra boost in addition to our healthy diet and lifestyle. IV therapy is the most effective way of hydrating, delivering vitamins, nutrients and fluids that the body needs to give the feeling of complete wellness and the best version of yourself. IV bag treatment options include but not limited to:
Fatigue
Immunity boost
Training athlete
Minor colds
Hangover
General wellness boost
Workout prep/ Post workout recovery
Headaches
If you come to us with an ailment or illness that we do not feel IV Therapy can assist with we will provide advice on where to seek a solution. All our IV therapies are administered by fully trained and knowledgeable nursing staff.
SAFE
Technically safe to use an IV on a regular basis if you're healthy because the most of our IVs don't contain anything that the body can get toxic from.
HIGH QUALITY
Our nutritional IV treatments and booster shots are created specifically for the cellular requirements of your body. You will benefit from the most recent developments in cellular health thanks to our cutting-edge formularies.
EFFECTIVE
IV treatment offers a delivery method that enables the body to maximize the benefits of the nutrients given. And it works well.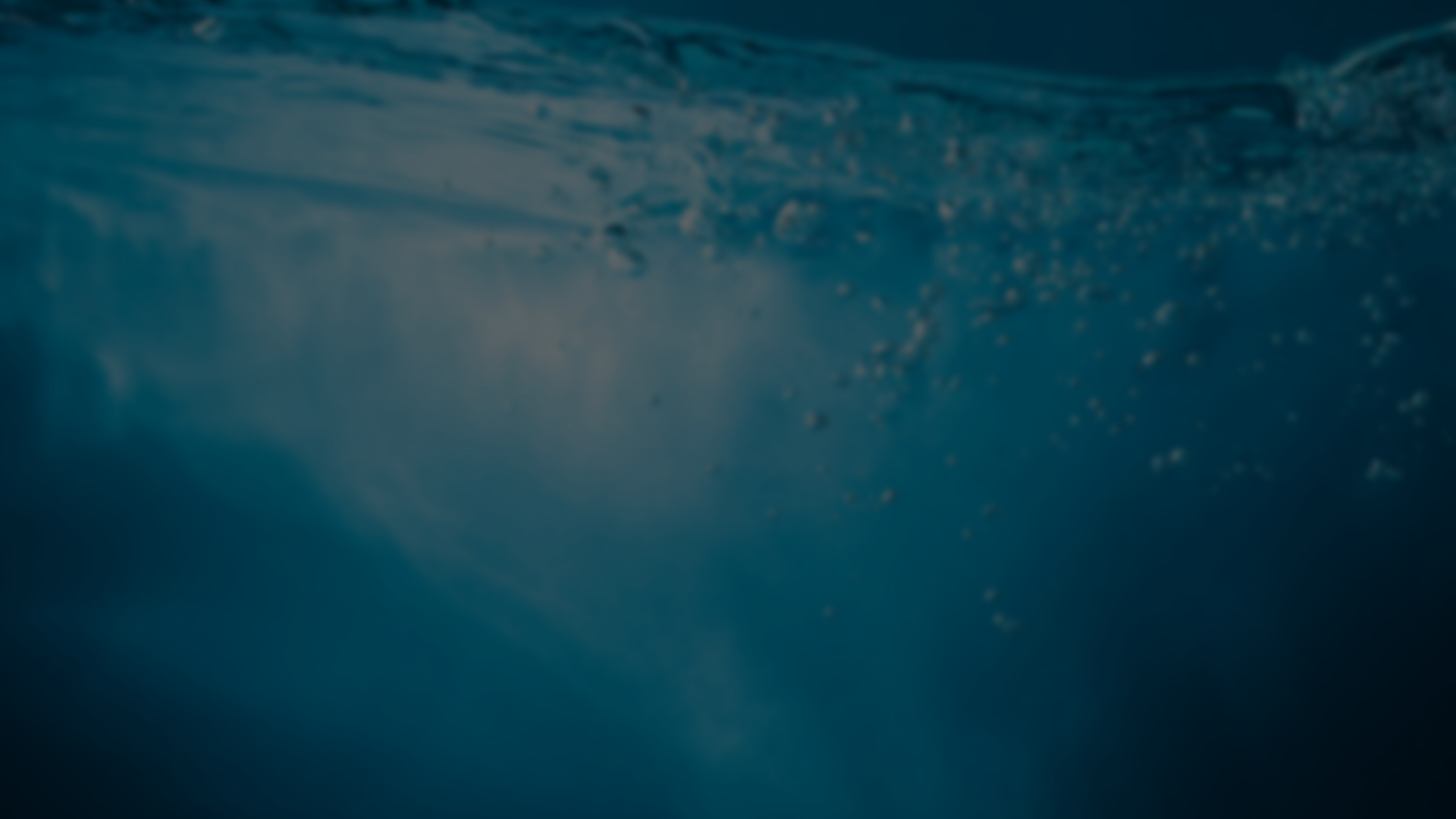 As fully qualified medical professionals, every member of our team strives to offer the best possible treatment so that our clients achieve the optimal level of health and wellness they desire.
Preventative health care has made huge strides over the past 5 to 10 years. More of us are health conscious then ever before. IV therapy is the next step in preventing and alleviating unwanted symptoms to a variety of illness. It is a great way to give your body the best chances to fight off or possibly prevent some illnesses.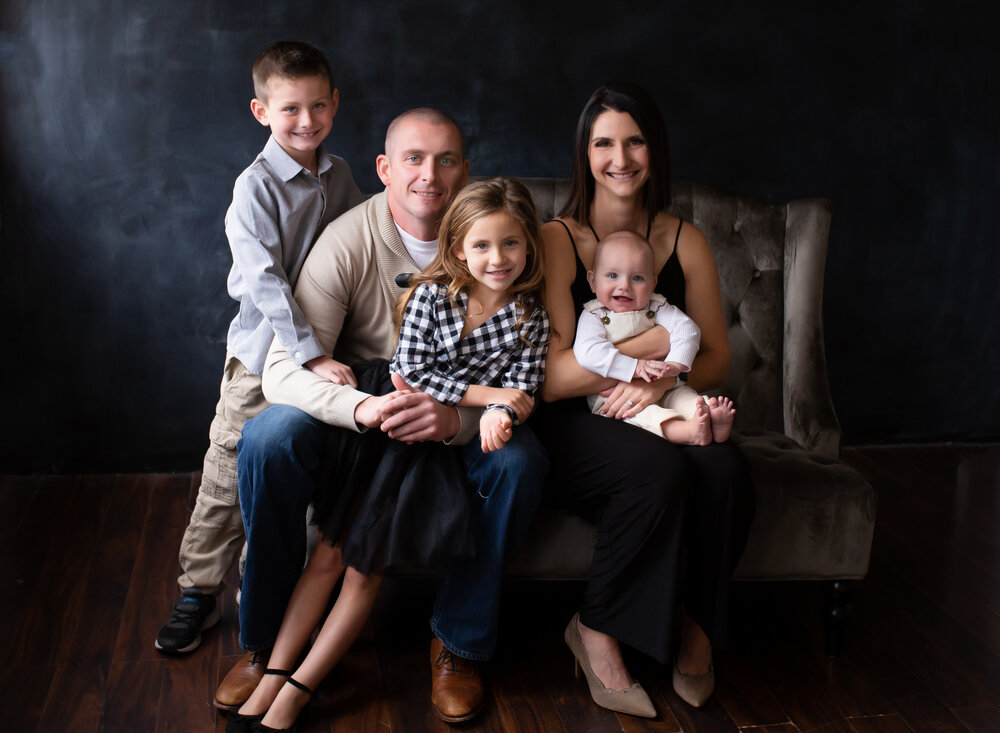 CASSANDRA KUHL, APRN
Owner
I was born and raised in a small town in Minnesota. I grew up in a large family of 6 kids. My parents worked very hard as they each owned their own business and instilled in us kids a hard work ethic. I thank them every day for this lesson.
I moved away after high school graduation to attend nursing school and play volleyball at Briar Cliff University in Sioux City, Iowa. After graduating there I moved to Omaha for a job at the Nebraska Medical Center on their medical/surgical floor. I worked there for 5 years while pursuing my master's degree. Once finished with my master's degree through Clarkson College I worked in urgent care for about 6 months before moving back to my small hometown in Minnesota to work in the family practice, hospital, and ER. While I learned a lot at that job it was not the right fit for my family and we decided to move back to Omaha. I started a job at CHI in a family practice clinic and am still there. I absolutely love what I do and am passionate about helping my patients become proactive in their health care and wellness.
I have been married to my incredible husband Seth since May 2012 and we have two remarkable children, Aiden and Kenleigh. Outside of work and family life, I enjoy working out and am passionate about fitness and nutrition. I am lucky enough to have my partner Felicia Janovich also one of my best friends. We have the same excitement and devotion toward most things we do. We feel Live Hydration Spa is going to be a great stepping stone in helping our clients become the best versions of themselves and for us to help the community by promoting preventative care and wellness.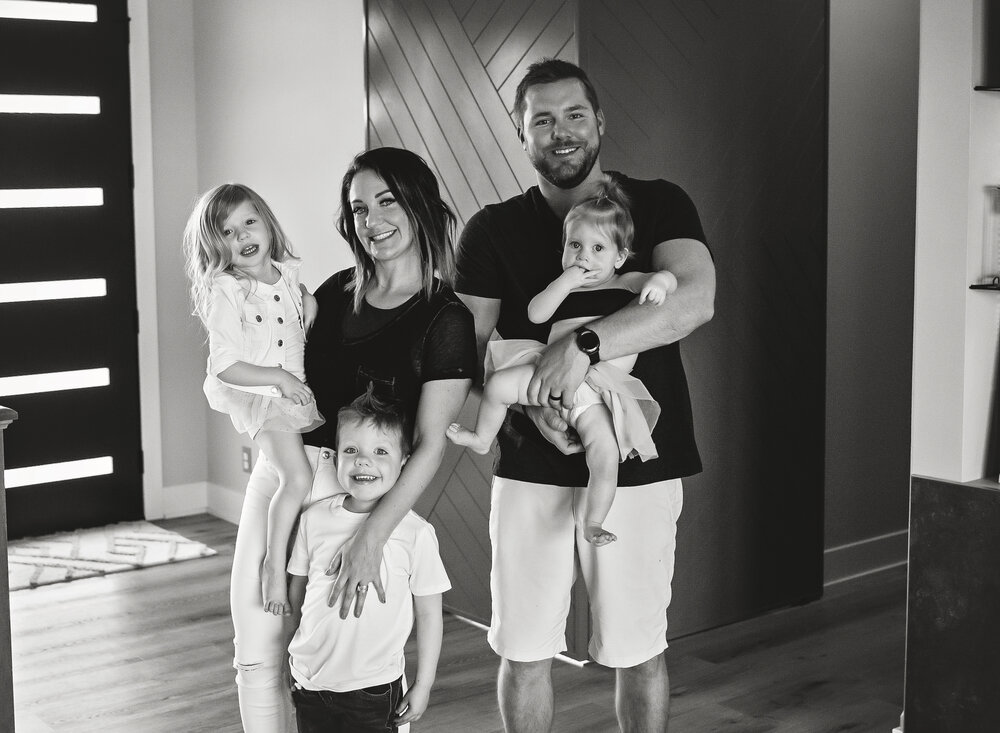 FELICIA CHRISTINE JANOVICH
(BROOKS) RN, BSN
Owner
Home for me will always be where I grew up in Elkhorn, Nebraska. Elkhorn is not what we would consider a small town anymore, but it's where I fell in love with small-town life. I loved that everyone waved when they drove past, or how there were familiar faces all around, it took hours to run a simple errand. I miss the old rules of a small town when curfews were determined by a street light. When neighborhood boundaries were based on how loud your mom could yell for you and you could still hear her.
I am very family oriented thus making my college location easy. I completed my pre-nursing courses at UNO. I continued on to UNMC where I earned my Bachelor of Science in Nursing. I was fortunate enough to land an incredible job. Right out of school, I started working for Outpatient Surgical Specialty Center. For the last 6 years, I have been working in pre-op, post-op, and in the Operating room as a circulator and scrub for the surgeons. I also had the privilege to work at Methodist Hospital in their Emergency Department. I was relatively a short period of time I spent there however the knowledge and experiences gained were highly beneficial. I am currently working towards my Nurse Practitioner license through Clarkson College in Omaha, NE.
I was married to an amazing husband, Joe Janovich in May 2016. We have 3 beautiful children and one on the way. I love more than anything his wife and a mother to my babies. I am a HUGE animal lover we have three dogs two huskies and a boxer. I love pushing myself at the gym and being active. Mostly I enjoy making memories with my family.
While staying home with my new arrival Payton I decided it was time to venture out and reach the goal of being a business owner. I was lucky to have met a great friend Casey Kuhl who had the same dreams and goals. We decided that LIVE Hydration spa was a great avenue to help our community reach their wellness goals and focus on preventive health.
I hope to bring the small-town feel back into medicine. Where you don't feel like a number. I want you to leave our office and feel like you made a friend.
Ready to open your own IV hydration spa today?
Contact us about exciting franchise opportunities.